Summary:
Fantastic, beautiful, hectic, fun, stressed… well.. this year (2014) got it all! In most ways it has been great 🙂
In the professional way I took the opportunity to join Microsoft AB/MCS (Microsoft Consulting Services) and together with that me and my wife (yes we got married this year too) moved from Malmö to Stockholm in late February 2014.
We had some struggle to find an rental apartment but sorted it out, then sold my old apartment and bought a new one in Stockholm. In the meantime we planned our wedding and had our wedding in May together with family and friends. On the spare time in there between somewhere, I also trained for a 30km running competition in the forests in Stockholm called Lidingöloppet.
In the autumn I think we spent most of our spare time and weekends with renovating the new apartment and finally we are pretty much done, just some minor things to complete now.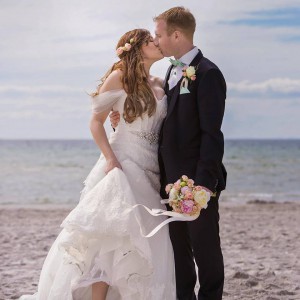 At MCS, I've been spending a lot of time working with Office 365, with most of its workloads and done deep dive's into DirSync and Azure AD Sync, AD FS for Office 365 but also working with Exchange on-premise and advanced PowerShell creating identities in Office 365/Azure AD and also been involved in automation an creation of an whole test environment of virtual servers, including applications and settings in Azure using PowerShell Desired State Configuration (DSC).
Goals for 2015:
Health – It's time to start serious training at the gym again and take care of the health a bit better than 2014. This is no #1 priority for me 🙂
Exchange 2013 PowerShell book update – upcoming 3rd edition of the success story (Microsoft Exchange Server 2013 PowerShell Cookbook: Second Edition) is planned to be released in June/July 2015. Now based on PowerShell v4/v5 and also includes Desired State Configuration (DSC). For more news about this use the link above and follow me on twitter.
Career – The plan is to dig into details about SharePoint, Azure, Lync, FIM/MIM.. many things to learn!
Together with a colleague planning to release a cross-platform "App" to Windows Phone, iPhone and Android. Keep you're eyes open here for more news about that!