This is maybe the most frequently ask question in newsgroups and forums.
After the mailbox is moved from Exchange 2003 or 2007 to 2010 and Outlook 2003 is used, they can't connect to the mailbox using default settings.
There are 2 solutions to solve it, one of the is almost only a workaround..
The thing to do is create a GPO that sets Outlook to use encrypted connection.
The workaround is to turn off this on Exchange 2010 server(s), but that's not the solution.
A special made ADM template can be downloaded here
Create a new GPO and import the ADM file under User -> Administrative Templates, edit the settings like below.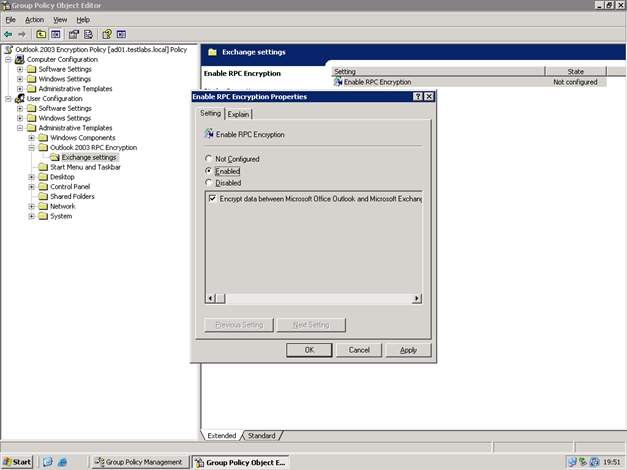 When settings are ok, don't forget to link and apply it.
The workaround for this is to disable the encryption on the CAS server(s) with the command:
Set-RpcClientAccess –Server Servername –EncryptionRequired $False


Done J