Published: 2012-07-05
Updated: –
Version: 1.0
Here's a complete step-by-step guide for doing restore using EMC Networker for Exchange 2010.
Personally I've used these steps when doing restore of end user mailbox and/or items that has been lost.
Start up "Networker User for Microsoft Applications", right click Recover and select "Exchange 2010 Recover Session" and select "Database Recover".
Make sure that the Client selection is pointed to the DAG or specific server.
After a while it will show Microsoft Exchange 2010 and the databases below, right click the database you want to restore and select "Versions".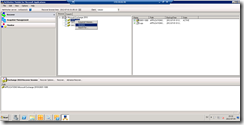 Select the date you want to restore from and put a checkbox in "Use selected item backup time as new browse time". Press OK.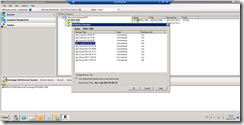 Check so that the database and logs are selected and press "Advance Recover.."
Control so that the source database is correct and that "Recovery Database (RDB) Recovery" is selected. Press Next.
Press the Create button.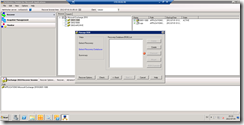 Make sure that you have sufficient amount of free disk space before starting the restore.
Save the edb/database file in a folder and give it a friendly name. Press Save.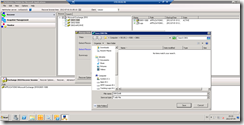 Give the RDB a friendly name and press Create.
RDB is created successfully.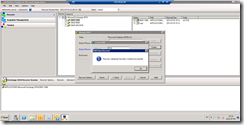 When the RDB is created, mount it by pressing Mount button.
Mounted successfully.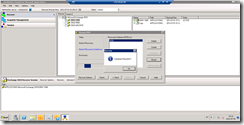 Press the "RDB Overwrite" button for making sure that Networker is allowed to overwrite the RDB.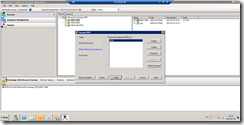 Press Next.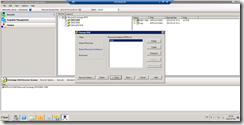 Check the summary and press "Start Recover".
You can monitor the restore process by going to "Monitor" on the left side. It will show information about the restore.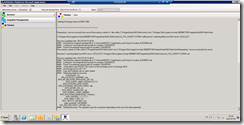 When the restore is completed, it will notify with a window like this.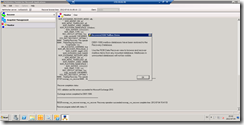 The last step before everything is restored is to merge/copy the data from the RDB into a mailbox.
I'm using the command "Restore-Mailbox"
The command below is an example from my restore, it restores the mailbox called "LostMailbox" into my mailbox called "Jonas" and puts the contents into a folder called "Recovery":
Restore-Mailbox –Identity Jonas –RecoveryDatabase RDB –RecoveryMailbox LostMailbox –TargetFolder Recovery
Then it's pretty easy to use Outlook and move the contents to the correct mailbox, or else put the contents directly into the right mailbox. It's up to you!
Source: http://technet.microsoft.com/en-us/library/bb125218.aspx